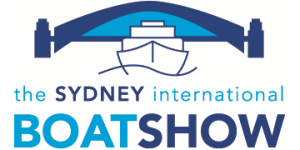 Sydney International Boat Show – 3rd to 7th August 2017
Meet us at the 50th Sydney International Boat Show!
Boat Sales Tasmania is proud to be showcasing 12 boats at this year's Sydney International Boat Show. With 5 Jeanneau Sailboats and 7 Jeanneau Powerboats, there will be something for everyone.
See us about a special 'Boat Show Only' deal!
The Jeanneau sailboats on display will comprise of three Sun Odyssey models, being the award winning Sun Odyssey 349, the popular 389 and luxurious 479. In addition, we have the high-performance Sun Fast 3200 and a Jeanneau 51 on its debut appearance.
The Jeanneau power boats on display include the Merry Fisher 695, the super popular Merry Fisher 795 and a Merry Fisher 895. We will also be displaying the Cap Camarat 7.5WA and Cap Camarat 10.5WA. Plus the spectacular Jeanneau NC14 and finally the Jeanneau NC11.
We look forward to seeing you there and showing you through the vessels at the show.
For more information on the Sydney International Boat Show and to purchase tickets click here.